Posted by admin+ at 19 November, at 23 : 33 PM Print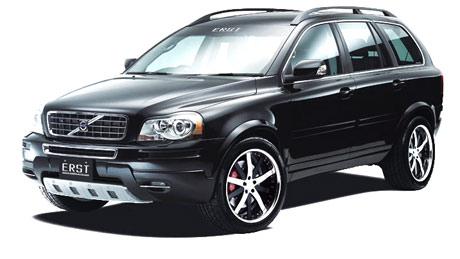 If you're going on holiday to Brussels with a large group of friends, why not hire a people carrier to get all of you and your baggage wherever you need to go. The main things to bear in mind when hiring a people carrier or MPV are : the size of your group and the total amount of luggage you need to transport with you. Remember, fuel prices are on the increase so you may do well to pick up a diesel seven seater.
Try to book your people carrier hire well in advance of your travel date to make sure you get the best price possible. Hiring a people carrier is straightforward now with many websites offering price comparison booking engines, so make use of these. Do your research ahead of travel and above all remember to read all the terms and conditions as many suppliers of people carrier hire differ from each other. Check out each company's policy on fuel, do you need to fill the car up on the way back or do you return the car empty.
Make sure you understand what the excess is on your people carrier hire and consider taking out insurance on this aspect as well. The following information will give you an idea about just some of the MPVs, minivans and people carriers you can hire all over the world nowadays.
SEAT Alhambra – Affordable 7 Seater People Carrier.
SEAT have produced a refined and practical people carrier in the Alhambra which is cheaper to hire than most of its competitors. All of the engines are quiet and refined although the diesel engines are a little noisier. There's no doubt that for a minivan, the level of comfort is amazing. The Alhambra is an excellent driving experience, it's very well-equipped, and it's near the top of its class for safety. Looking for negatives, it's such a big MPV, parking can be a problem. Also the rearmost seats definitely don't fold away as quickly as you may want. However, a few small niggles are more than compensated by the money you'll save on hiring this car.
Citroen C4 Grand Picasso – Strong Contender for Best People Carrier.
The Citroen C4 Grand Picasso has a reputation for comfort, and it's a good looking and roomy 7 seater hire. The external look of this people carrier is very pleasing, and the inside is spacious and well appointed.
You have plenty of models in the range to choose from, with the diesel versions being pretty frugal, and the seats can be rearranged really easily. So slightly softer suspension on the grand Picasso compared to many of its rivals, which is not as pleasant for the driver as it is for the passengers. Once you get used to the handling though, you should have no problems with the overall performance of this roomy 7 seater.
From a passenger point of view, this is a luxurious, spacious cabin and it is difficult to find fault with this MPV. Seating is cleverly organised and can be altered at the touch of a button – well, a handle! Cabin space inside is excellent and the seats are supporting with plenty of legroom.
Fuel economy is startling for the grand Picasso with tales of 60 mpg not unheard-of in the diesel models. Overall, the C4 Grand Picasso is a safe, reliable and very popular people carrier hire vehicle and gets a big thumbs up.
Ford Galaxy – Still Going Strong.
If you're looking for a really reliable, luxurious people carrier hire, you would do well to consider the Ford galaxy. It's a huge, comfortable people carrier and it can be hired all over the world. It will comfortably seat seven adults and both rows of rear seats fold flat into the floor to give massive luggage space. It looks cumbersome from the outside but it's actually amazingly good to drive.
It drives and rides like a much smaller car, the driver position is good and the Galaxy is responsive and surefooted. Even the basic models come with air conditioning and electric windows, while the top-end models are fitted in full leather. If you choose to hire one of the diesel models you can expect around 45 miles per gallon.