Posted by admin+ at 20 November, at 12 : 46 PM Print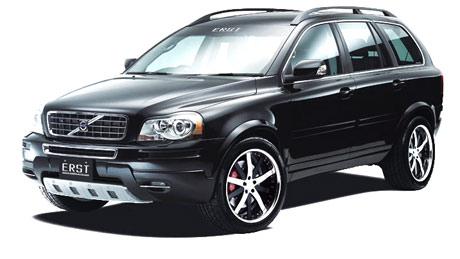 Without a doubt, hiring a people carrier has become one of the easiest ways of getting a large group around on holiday. Depending on the volume of baggage you need to transport, along with the number of people in your party, people carriers can range from compact 5+2 seaters, right up to 12 seater minivans and beyond. Fuel prices are horrendous just about everywhere now, so picking a diesel vehicle may be a wise move although this may mean a compromise on performance.
If you are organized and manage to book a vehicle well in advance then you are guaranteed to get the best price available, it's a bit like booking cheap flights, the sooner you book the cheaper the price. Car hire comparison websites are available for you to check people carrier rental prices, so you have no excuses if you don't hire before you fly. The devil is in the detail, so as you do your research make sure that you read all the small print. Different companies all have different policies on fuel, so make sure you do not get caught for two tanks of fuel as many people have done in the past.
Many car hire companies charge excesses of €2000, so please ask about this and think about taking insurance cover on this as well. Read on to discover a selection of the people carriers and MPVs, SUVs and minivans you can expect to find available for rental at most locations across Europe and beyond.
Ford Galaxy – Still Going Strong.
The Ford Galaxy MPV is really built with one thing in mind, that's luxurious practicality and it's a very popular 7 seater car hire. There's a feeling of roominess inside the cabin, similar to a minivan and yet the Ford Galaxy drives like a normal car. Versatility is the key to this amazing minivan, with the seat formation easily changeable with a nifty mechanism. Despite its size it's actually surprisingly decent to drive, and the top end models are really well equipped.
It drives and rides like a much smaller car, the driver position is good and the Galaxy is responsive and surefooted. All of the models in the range are well-equipped, and even the entry-level vehicles have air conditioning as standard along with electric windows. Several of the diesel vehicles will give you a very acceptable fuel economy of about 45mpg.
The Ford Galaxy has been around since 2006 and initial reliability problems have been resolved. Boot space is small when you are carrying 7 adults, so if you have plenty of luggage you will almost certainly want to hire a roof box as well. Practical, stylish, plenty of room, good to drive, economical and reliable – We think the Ford Galaxy is a superb all round MPV hire.
VW Touran Compact 7 Seater.
Still right towards the top of our list, the Volkswagen Touran is a great all round people carrier. The interior is quiet and refined and there's a choice of petrol or diesesl engines, including an great BlueMotion option that is very cheap to run. The diesel engines are slightly noisier, but deliver far better fuel economy and are well worth considering.
Over the years Volkswagen have tweaked the internal layout of the Touran and the space and practicality are amazing. There are 7 seats as standard although that leaves little in the way of luggage space, around 121 L, but you can arrange the seats in a different format to increase baggage room.