Posted by admin+ at 20 November, at 15 : 49 PM Print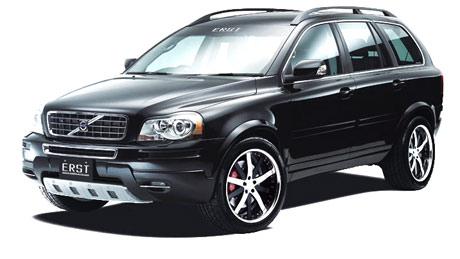 Minivans, MPVs and people carriers can all be hired at most airports these days and are an excellent way of keeping big travelling parties together as they tour around. The main things to bear in mind when hiring a people carrier or MPV are : the size of your group and the total amount of luggage you need to transport with you. Many diesel people carriers and compact MPVs now deliver over 40 mpg, so you should certainly consider this when choosing your vehicle as fuel costs seem to be constantly on the rise.
If you are organized and manage to book a vehicle well in advance then you are guaranteed to get the best price available, it's a bit like booking cheap flights, the sooner you book the cheaper the price. There are many dedicated websites which allow you to compare all the local people carrier hire providers by using a booking engine. Do your homework before committing to any people carrier hire, read the small print if you can, and don't let the car hire experience ruin your visit. Different companies all have different policies on fuel, so make sure you do not get caught for two tanks of fuel as many people have done in the past.
Many car hire companies charge excesses of €2000, so please ask about this and think about taking insurance cover on this as well. The following information will give you an idea about just some of the MPVs, minivans and people carriers you can hire all over the world nowadays.
Citroen C4 Grand Picasso – Strong Contender for Best People Carrier.
Without a doubt one of our favourite MPvs is the Citroen C4 Grand Picasso. The Grand Picasso is a great looking MPV and packs a lot of nice touches in, like most Citroens today.
The third row of seats can be brought into use very easily, and a range of petrol and diesel engines and manual or automatic gearboxes should mean there's a model to suit everyone. The softer suspension means that the Citroen isn't quite as good to drive as some of its rivals and you will notice the body roll when cornering. The driving experience aside, as a passenger , you will be delighted with comfort, layout and quietness inside the Grand Picasso.
Hire this people carrier if you are going to be doing a lot of miles – it is probably the most comfortable MPV on the market today. The seating is really well designed, can be changed quickly as the situation dictates, and there's plenty of nooks for passenger use. In terms of internal room, there's decent legroom and headroom, even with the seven seats in use, but you may require a roof box if you have 7 adults with luggage as boot space will be tight.
Depending on the version you choose to hire, you can expect to achieve anything from 30mpg right up to 57mpg in the 1.6 e-HDI people carrier. The Grand Picasso is a practical, reliable and comfortable 7 seater which can be hired just about everywhere – we think it's an excellent choice.
SEAT Alhambra
The Alhambra is a spacious and practical 7 seater that holds up well in comparison to many of its competitors. Above-average performance and excellent fuel economy make the Alhambra the first choice of many when hiring an MPV. There's no doubt that for a minivan, the level of comfort is amazing. The Alhambra is an excellent driving experience, it's very well-equipped, and it's near the top of its class for safety. Looking for negatives, it's such a big MPV, parking can be a problem. The back seats can be a bit tricky to fold away but there aren't many faults to point out on the Alhambra. But no car is perfect, and you should be able to hire this people carrier a good bit cheaper than many of its rivals.