Posted by admin+ at 20 November, at 15 : 25 PM Print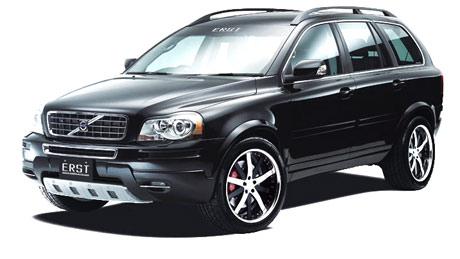 Renting a people carrier is a great option if you're going abroad as part of a larger group. Depending on the volume of baggage you need to transport, along with the number of people in your party, people carriers can range from compact 5+2 seaters, right up to 12 seater minivans and beyond. Remember, fuel prices are on the increase so you may do well to pick up a diesel seven seater.
If you want to get the best price possible than you must hire your people carrier well in advance. There are many dedicated websites which allow you to compare all the local people carrier hire providers by using a booking engine. Do your homework before committing to any people carrier hire, read the small print if you can, and don't let the car hire experience ruin your visit. There are plenty of catches for the unwary particularly when it comes to fuel policy so make sure you know what your suppliers policy is.
Many car hire companies charge excesses of €2000, so please ask about this and think about taking insurance cover on this as well. Read on to discover a selection of the people carriers and MPVs, SUVs and minivans you can expect to find available for rental at most locations across Europe and beyond.
Citroen C4 Grand Picasso.
Without a doubt one of our favourite MPvs is the Citroen C4 Grand Picasso. The external look of this people carrier is very pleasing, and the inside is spacious and well appointed.
The third row of seats can be brought into use very easily, and a range of petrol and diesel engines and manual or automatic gearboxes should mean there's a model to suit everyone. The suspension and ride feels a bit spongey in comparison to other MPVs, but it's a comfortable cabin experience for those inside. Once you get used to the handling though, you should have no problems with the overall performance of this roomy 7 seater.
From a passenger point of view, this is a luxurious, spacious cabin and it is difficult to find fault with this MPV. The seating is really well designed, can be changed quickly as the situation dictates, and there's plenty of nooks for passenger use. The internal cabin space is very good indeed and the Grand Picasso will seat 7 adults comfortably.
Depending on the version you choose to hire, you can expect to achieve anything from 30mpg right up to 57mpg in the 1.6 e-HDI people carrier. Overall, the C4 Grand Picasso is a safe, reliable and very popular people carrier hire vehicle and gets a big thumbs up.
Ford Galaxy – People Carrier Supreme.
The Ford Galaxy MPV is really built with one thing in mind, that's luxurious practicality and it's a very popular 7 seater car hire. It's a huge, comfortable people carrier and it can be hired all over the world. Versatility is the key to this amazing minivan, with the seat formation easily changeable with a nifty mechanism. Despite its size it's actually surprisingly decent to drive, and the top end models are really well equipped.
It drives and rides like a much smaller car, the driver position is good and the Galaxy is responsive and surefooted. The entry-level specification models are still very decently equipped, with electric windows and air conditioning standard. Fuel economy is good, with some petrol models achieving 30mpg, while you can achieve 45mpg with a couple of the diesel versions.
The Ford Galaxy has been around since 2006 and initial reliability problems have been resolved. For larger parties with plenty of baggage, you should think about adding a roof box to your hire options, as boot space will be very limited. You will not be disappointed if you hire a Galaxy, it's a stylish and reliable people carrier that will not give you a moments trouble.