Posted by admin+ at 20 November, at 17 : 59 PM Print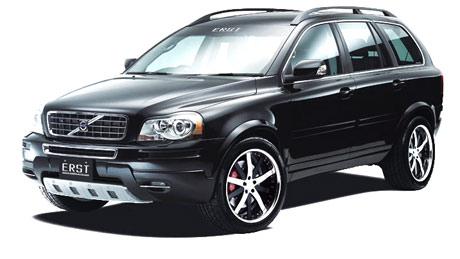 Without a doubt, hiring a people carrier has become one of the easiest ways of getting a large group around on holiday. The main things to bear in mind when hiring a people carrier or MPV are : the size of your group and the total amount of luggage you need to transport with you. With the price of fuel at an all time high, consider hiring a diesel vehicle as this will reduce your overall cost hugely.
To guarantee the best possible price when you're hiring a minivan, get organised and book at least a few months in advance. Car hire comparison websites are available for you to check people carrier rental prices, so you have no excuses if you don't hire before you fly. Use the Internet to research well in advance of your travel date and try to make sure you read the small print as well. Make sure you know whether or not to bring the people carrier back with an empty fuel tank, so many people get caught, sometimes for hundreds of euros, so please find out what the company's policy is on this.
For complete peace of mind, take out insurance excess cover as many companies charge exorbitant excesses if you do have an accident. There are all sorts of shapes and sizes of people carriers available and we will give some information on different types of vehicle below.
SEAT Alhambra – Strong Contender for Top 7 Seater.
The SEAT Alhambra is a refined practical and spacious MPV which compares well with its near neighbour the Volkswagen Sharan. Above-average performance and excellent fuel economy make the Alhambra the first choice of many when hiring an MPV. It's extremely quiet for a big MPV and the cabin feels smart and solid. The Alhambra has an outstanding safety record and it is well equipped throughout with plenty of legroom and headroom for passengers. Looking for negatives, it's such a big MPV, parking can be a problem. Also the rearmost seats definitely don't fold away as quickly as you may want. However,the money you'll save on hiring an Alhambra will more than compensate for the shortcomings.
Citroen C4 Grand Picasso.
Hire a Citroen C4 Grand Picasso people carrier and you'll be hiring a stylish, roomy vehicle the whole family will love. The external look of this people carrier is very pleasing, and the inside is spacious and well appointed.
The seats fold away brilliantly giving a massive amount of storage space if required. This So slightly softer suspension on the grand Picasso compared to many of its rivals, which is not as pleasant for the driver as it is for the passengers. You will quickly adjust to the different handling of the Grand Picasso, and it's actually very pleasant to drive longer distances in this vehicle.
If you are intending to do a lot of miles in a people carrier hire, the Grand Picasso is certainly one of the most comfortable MPVs around. There is an ingenious seating mechanism which is very easy to use and the seats can be re-arranged very quickly. Legroom and headroom are good overall and there is better than average luggage capacity even when all seven seats are in use.
Fuel economy varies depending on your choice of model, but typically the petrol engines will deliver around 30mpg while the diesel models can give over 50mpg. In closing You could do a lot worse than the grand Picasso when it comes to hiring an MPV.