Posted by admin+ at 21 November, at 13 : 16 PM Print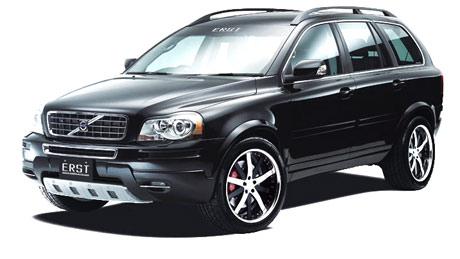 Hiring an MPV abroad is becoming more popular as larger groups and families take advantage of competitive pricing at airports. Depending on the volume of baggage you need to transport, along with the number of people in your party, people carriers can range from compact 5+2 seaters, right up to 12 seater minivans and beyond. Many diesel people carriers and compact MPVs now deliver over 40 mpg, so you should certainly consider this when choosing your vehicle as fuel costs seem to be constantly on the rise.
If you want to get the best price possible than you must hire your people carrier well in advance. Car hire comparison websites are available for you to check people carrier rental prices, so you have no excuses if you don't hire before you fly. When you're researching your people carrier hire, remember that many suppliers will have different terms and conditions, and to save yourself any hassle, you'd be well advised to read the small print. There are plenty of catches for the unwary particularly when it comes to fuel policy so make sure you know what your suppliers policy is.
For complete peace of mind, take out insurance excess cover as many companies charge exorbitant excesses if you do have an accident. Nowadays the range of seven seaters, eight seaters, nine seaters, minivans, and people carriers is mind-boggling – some of our favourites are listed below.
SEAT Alhambra
The SEAT Alhambra is a refined practical and spacious MPV which compares well with its near neighbour the Volkswagen Sharan. Petrol and diesel engines can be had and fuel economy is pretty decent throughout the range of models. It's extremely quiet for a big MPV and the cabin feels smart and solid. The Alhambra has an outstanding safety record and it is well equipped throughout with plenty of legroom and headroom for passengers. One point to note is that the Alhambra can be difficult to park due to its sheer size. One small niggling point, the back seats take a bit of manoeuvring before folding away. However, although there are one or two small annoyances, overall this is a great choice for families looking to hire a 7 seater.
Citroen C4 Grand Picasso.
Hire a Citroen C4 Grand Picasso people carrier and you'll be hiring a stylish, roomy vehicle the whole family will love. The external look of this people carrier is very pleasing, and the inside is spacious and well appointed.
A really easy to use seat mechanism makes it simple to access the third row of seats and there's a choice of diesel or petrol engines. The softer suspension means that the Citroen isn't quite as good to drive as some of its rivals and you will notice the body roll when cornering. Once you get used to the handling though, you should have no problems with the overall performance of this roomy 7 seater.
From a passenger point of view, this is a luxurious, spacious cabin and it is difficult to find fault with this MPV. Seating is cleverly organised and can be altered at the touch of a button – well, a handle! Cabin space inside is excellent and the seats are supporting with plenty of legroom.
Fuel economy varies depending on your choice of model, but typically the petrol engines will deliver around 30mpg while the diesel models can give over 50mpg. In summary, there are very few people carriers out there that can match the Grand Picasso for comfort, reliability and economy.
Volkswagen Touran – The Best People Carrier?
Still right towards the top of our list, the Volkswagen Touran is a great all round people carrier. It's pleasant interior and excellent handling along with reasonable fuel economy make a great choice for most families. The diesel engines are slightly noisier, but deliver far better fuel economy and are well worth considering.
Practicality and versatility are without doubt the VW Touran's strong points. Seven people can fit in easily, there is plenty of legroom and headroom, and the people in the front will still be able to hear the people in the back even at motorway speeds.