Posted by admin+ at 21 November, at 16 : 54 PM Print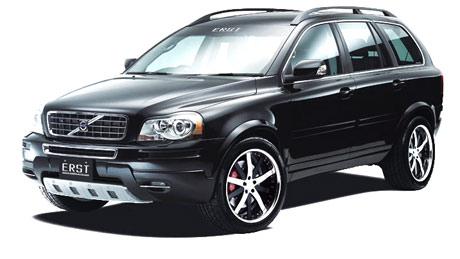 Without a doubt, hiring a people carrier has become one of the easiest ways of getting a large group around on holiday. Depending on the volume of baggage you need to transport, along with the number of people in your party, people carriers can range from compact 5+2 seaters, right up to 12 seater minivans and beyond. Many diesel people carriers and compact MPVs now deliver over 40 mpg, so you should certainly consider this when choosing your vehicle as fuel costs seem to be constantly on the rise.
If you are organized and manage to book a vehicle well in advance then you are guaranteed to get the best price available, it's a bit like booking cheap flights, the sooner you book the cheaper the price. There are plenty of websites out there who will compare all the different people carrier and MPV providers and try to get you the best rate. Do your homework before committing to any people carrier hire, read the small print if you can, and don't let the car hire experience ruin your visit. Different companies all have different policies on fuel, so make sure you do not get caught for two tanks of fuel as many people have done in the past.
We cannot emphasise enough that you need to understand what you are insured for and what you are not insured for, be prepared and get cover to avoid nasty shocks. The following information will give you an idea about just some of the MPVs, minivans and people carriers you can hire all over the world nowadays.
Volkswagen Touran – The Best People Carrier?
Although it's been around for a long time, the VW Touran is still right up there as one of the best 7 seater MPVs of all time. It's pleasant interior and excellent handling along with reasonable fuel economy make a great choice for most families. Please bear in mind that although the Touran is generally a very comfortable and quiet people carrier to drive, if you have opted for the diesel version you can expect to hear greater engine noise.
Practicality and versatility are without doubt the VW Touran's strong points. There are 7 seats as standard although that leaves little in the way of luggage space, around 121 L, but you can arrange the seats in a different format to increase baggage room.
Citroen C4 Grand Picasso – 7 Seater People Carrier.
One of the most popular people carriers you can hire is the Citroen C4 Grand Picasso, with good reason. The Grand Picasso is a great looking MPV and packs a lot of nice touches in, like most Citroens today.
The third row of seats can be brought into use very easily, and a range of petrol and diesel engines and manual or automatic gearboxes should mean there's a model to suit everyone. So slightly softer suspension on the grand Picasso compared to many of its rivals, which is not as pleasant for the driver as it is for the passengers. Once you get used to the handling though, you should have no problems with the overall performance of this roomy 7 seater.
From a passenger point of view, this is a luxurious, spacious cabin and it is difficult to find fault with this MPV. The seating is really well designed, can be changed quickly as the situation dictates, and there's plenty of nooks for passenger use. Legroom and headroom are good overall and there is better than average luggage capacity even when all seven seats are in use.
Fuel economy varies depending on your choice of model, but typically the petrol engines will deliver around 30mpg while the diesel models can give over 50mpg. Overall, the C4 Grand Picasso is a safe, reliable and very popular people carrier hire vehicle and gets a big thumbs up.
Ford Galaxy.
For a prestigious comfortable seven seater MPV rental, the Ford Galaxy has to be on your list. There's a feeling of roominess inside the cabin, similar to a minivan and yet the Ford Galaxy drives like a normal car. Versatility is the key to this amazing minivan, with the seat formation easily changeable with a nifty mechanism. It looks cumbersome from the outside but it's actually amazingly good to drive.
It has a nice driver position and the overall driver experience is excellent. Even the basic models come with air conditioning and electric windows, while the top-end models are fitted in full leather. Fuel economy is good, with some petrol models achieving 30mpg, while you can achieve 45mpg with a couple of the diesel versions.
Reliability is pretty much guaranteed with the Galaxy although some of the early models were not so good. Boot space is small when you are carrying 7 adults, so if you have plenty of luggage you will almost certainly want to hire a roof box as well. In summary, if you're looking for a luxurious, comfortable people carrier hire, the Ford Galaxy is an excellent choice.
SEAT Alhambra – Excellent All Rounder.
SEAT have produced a refined and practical people carrier in the Alhambra which is cheaper to hire than most of its competitors. Above-average performance and excellent fuel economy make the Alhambra the first choice of many when hiring an MPV. Amazingly quiet for its size, it also has taut handling and feels remarkably responsive to drive. The Alhambra can hold its own against minivans twice its price. One point to note is that the Alhambra can be difficult to park due to its sheer size. One slight drawback is the mechanism for the rear seats, which don't fold down as easily as some of the other MPVs on the rental market. However, a few small niggles are more than compensated by the money you'll save on hiring this car.