Posted by admin+ at 29 November, at 14 : 45 PM Print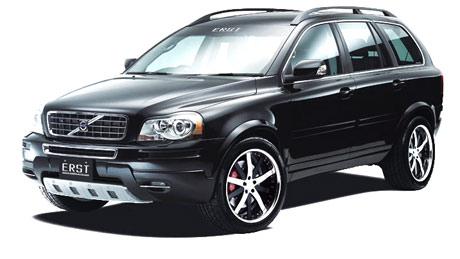 Without a doubt, hiring a people carrier has become one of the easiest ways of getting a large group around on holiday. You need to consider a couple of factors when choosing a people carrier rental, mainly based on the size of your party, the amount of luggage you have, and how much driving you will be doing. This With the price of fuel at an all time high, consider hiring a diesel vehicle as this will reduce your overall cost hugely.
We offer services at most Italian airports including People Carrier Hire Naples Airport
If you are organized and manage to book a vehicle well in advance then you are guaranteed to get the best price available, it's a bit like booking cheap flights, the sooner you book the cheaper the price. Car hire comparison websites are available for you to check people carrier rental prices, so you have no excuses if you don't hire before you fly. Use the Internet to research well in advance of your travel date and try to make sure you read the small print as well. Check out each company's policy on fuel, do you need to fill the car up on the way back or do you return the car empty.
Overseas car hire companies often charge large excesses, but you can insure yourself in advance to protect yourself from this tape of nasty shock. Nowadays the range of seven seaters, eight seaters, nine seaters, minivans, and people carriers is mind-boggling – some of our favourites are listed below.
Citroen C4 Grand Picasso – Strong Contender for Best People Carrier.
Hire a Citroen C4 Grand Picasso people carrier and you'll be hiring a stylish, roomy vehicle the whole family will love. It's renowned for it's level of comfort, and easily seats seven adults when the third row of seats are activated.
There are automatic and manual options available and petrol and diesel engines to choose from in the Grand Picasso range. The suspension and ride feels a bit spongey in comparison to other MPVs, but it's a comfortable cabin experience for those inside. Once you get used to the handling though, you should have no problems with the overall performance of this roomy 7 seater.
If you are intending to do a lot of miles in a people carrier hire, the Grand Picasso is certainly one of the most comfortable MPVs around. There is an ingenious seating mechanism which is very easy to use and the seats can be re-arranged very quickly. In terms of internal room, there's decent legroom and headroom, even with the seven seats in use, but you may require a roof box if you have 7 adults with luggage as boot space will be tight.
Fuel economy is startling for the grand Picasso with tales of 60 mpg not unheard-of in the diesel models. Overall, the C4 Grand Picasso is a safe, reliable and very popular people carrier hire vehicle and gets a big thumbs up.
VW Touran Compact 7 Seater.
Still right towards the top of our list, the Volkswagen Touran is a great all round people carrier. Inside, the Volkswagen Touran is roomy and quiet, there is terrific versatility in the seating arrangement, and plenty of space for luggage. The diesel engines are slightly noisier, but deliver far better fuel economy and are well worth considering.
Over the years Volkswagen have tweaked the internal layout of the Touran and the space and practicality are amazing. The seven seats a leader in a fairly flexible manner, and is a pretty decent level of boot space even with seven occupants.
Ford Galaxy – 7 Seater People Carrier.
The Ford Galaxy MPV is really built with one thing in mind, that's luxurious practicality and it's a very popular 7 seater car hire. It's a huge, comfortable people carrier and it can be hired all over the world. It will comfortably seat seven adults and both rows of rear seats fold flat into the floor to give massive luggage space. Although it looks boxy and difficult to drive from the outside, the driver position is excellent and the Galaxy drives like a dream.
It drives and rides like a much smaller car, the driver position is good and the Galaxy is responsive and surefooted. There are all sorts of bells and whistles if you're hiring the titanium model, but even the basic models are well-equipped. If you choose to hire one of the diesel models you can expect around 45 miles per gallon.
After some early teething problems, the Galay is now one of the most reliable people carrier hires you can opt for. A roof box may be advisable if you are travelling with seven adults, as the boot space though good, is better in rival MPVs. Summing up, the Galaxy ticks all the right boxes when it comes to people carrier rental, and it's internal space and style will make it a popular choice for years to come.